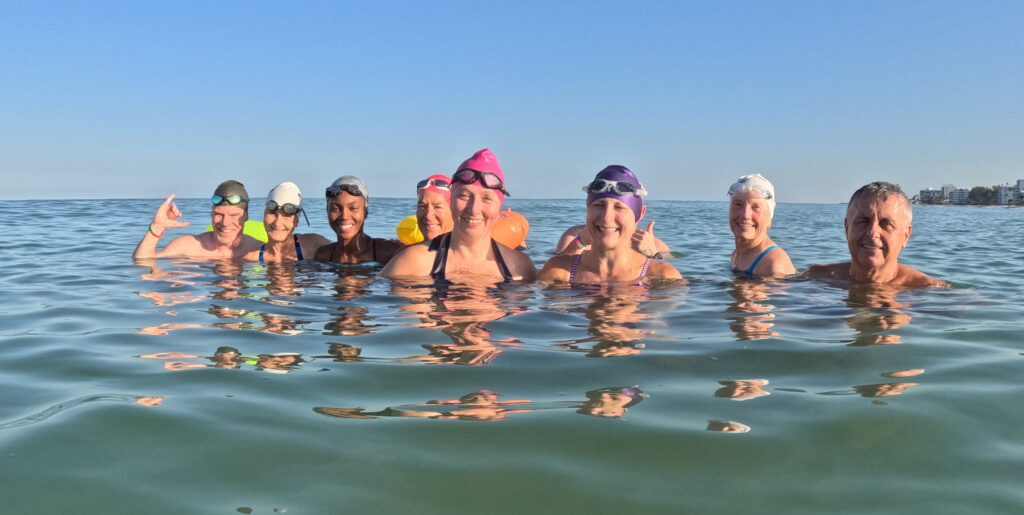 Want to do a Half Ironman?
Our 70.3 Half Ironman training program has your back!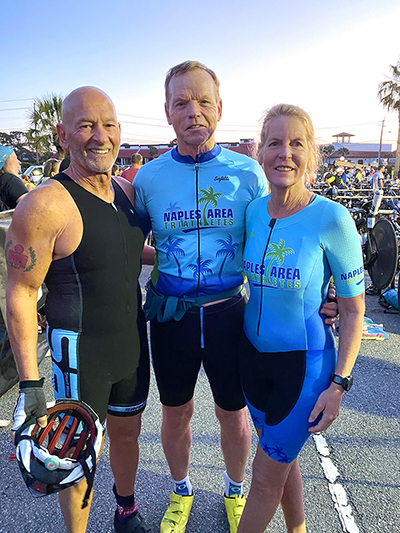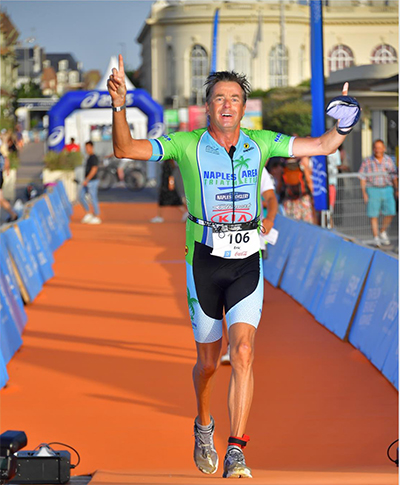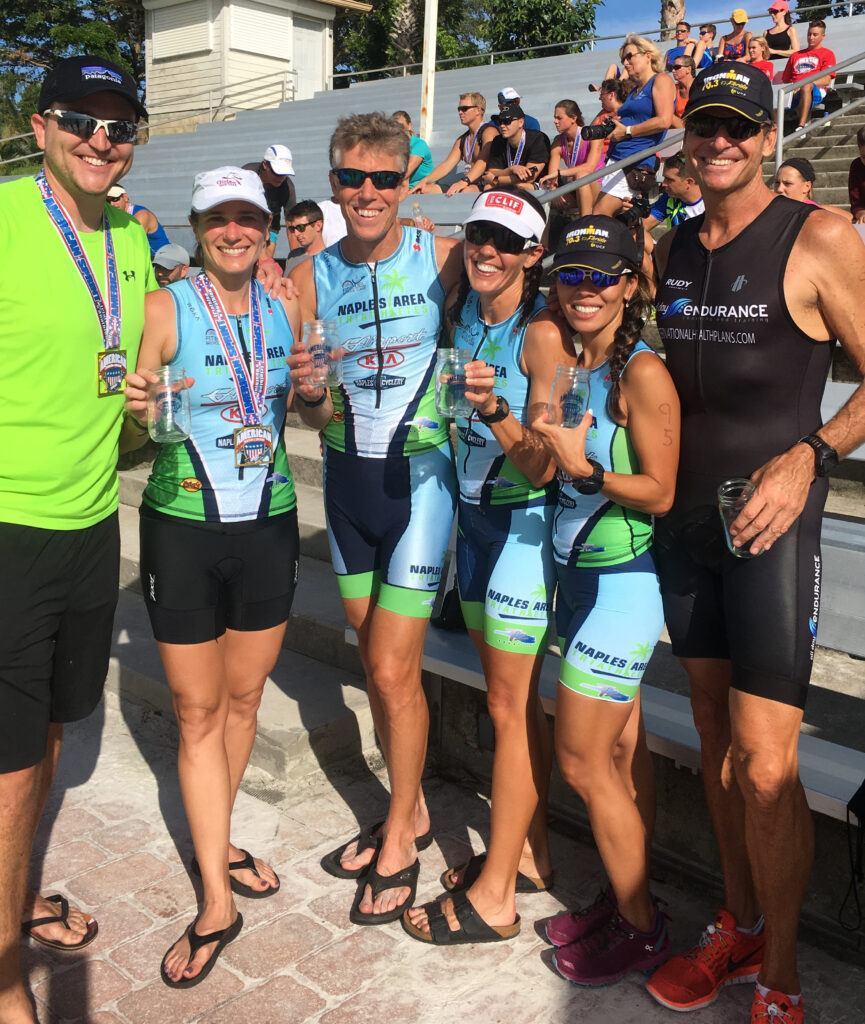 Join our 16-week training program and get the coaching, structure, and mentorship to kick butt 💥 on your half-ironman! 💪 Don't miss out on the fun!
The program begins on August 14, 2023!
What is a 70.3 training program?
This 16-week half Ironman program provides the coaching, training structure, and mentorship to get you ready for a half-ironman distance triathlon! (1.2-mile swim, 56-mile bike, and 13.1-mile run).
Key dates, Info Session, Registration
The program kicks off on August 14th and will prepare you for our target race – Florida 70.3 on December 10th.
There are only 23 spots. You can reserve your spot on TicketSignUp here. You can use the same login as your RunSignUp account.
We'll be hosting a couple of info sessions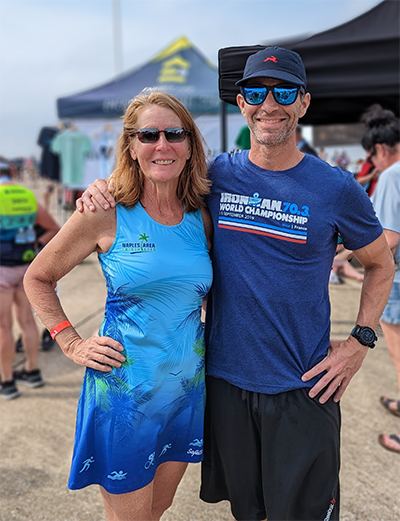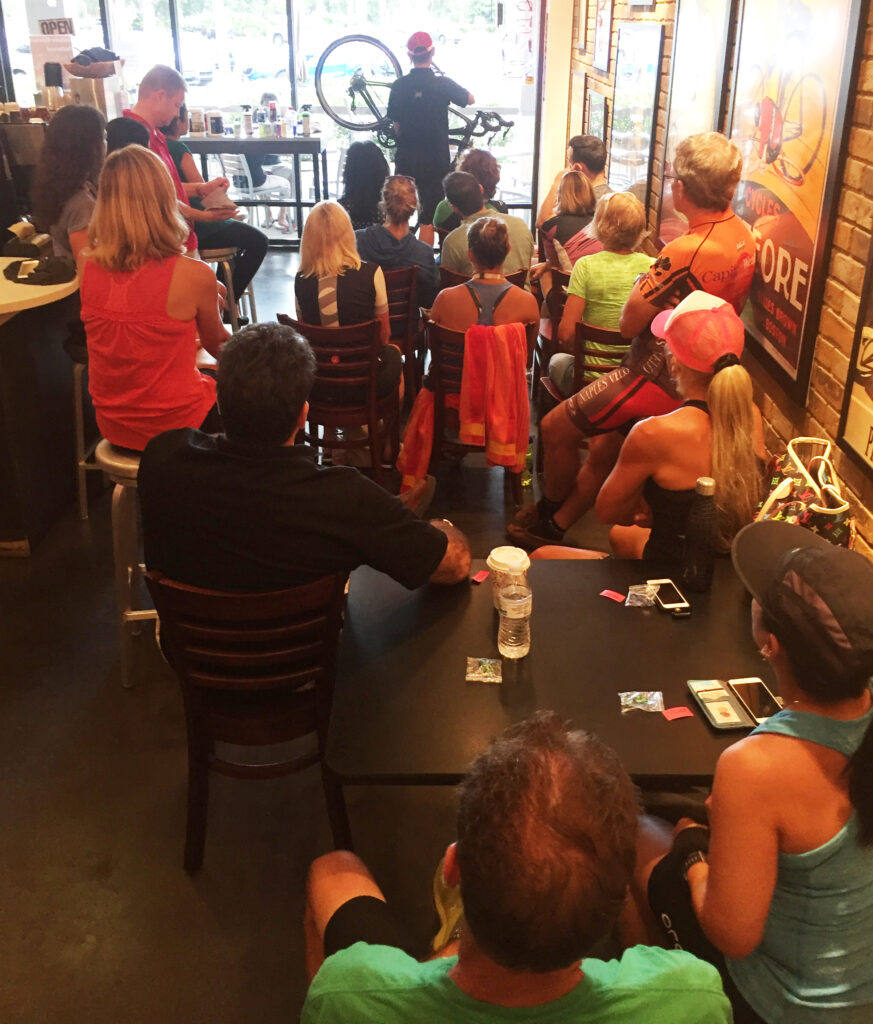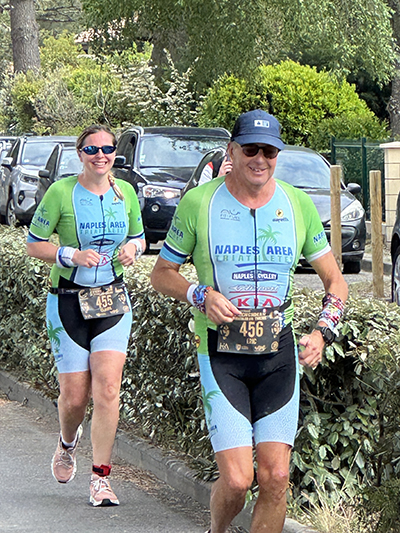 Will you really get me ready for a half-ironman in 16 weeks?
We do expect you to be able to swim 500 yards and have a basic level of biking and running. You will greatly improve in all three sports over the 16 weeks, but the program does not teach you how to swim or ride a bike.
What does the program include?
16-week Half Ironman training plan with coach Laurie Rose
Weekly group run workouts
Weekly open water swim practice
Weekly group bike rides led by seasoned club members
Weekly brick workouts (Sat and/or Sun)
Group sessions on nutrition, transition, pacing, and other topics
A private WhatsApp group to communicate with your cohort members and club mentors.
FREE NATs Visor
Discounts from our sponsors on gear and services
Social hours to get to know fellow members out of their spandex 😅
And most importantly, a wonderful community to support you and keep you accountable!
Not included: Entry fees for the target race. You need to sign up for your race directly with the race organizers.
How much does the training program cost?
The 70.3 Half Ironman training program costs $99 a month (Aug-Dec), including a one-year individual membership, so you can continue working out with us even after the race! Current members will have a year added to their current membership.
Email us to get started.
When are workouts? Does it fit with my schedule?
The general schedule is
Group Runs will be available on either Tuesday or Thursday mornings (Venetian Village or Artis Naples)
Bike rides will be available on either Monday or Wednesday mornings at Fit & Fuel.
Open water swims at Vanderbilt Beach Saturday or Sunday, depending on the week.
Brick workouts will start at Fit & Fuel.
Evening group options will also be available depending on the group's schedule.
If you're not able to attend a workout, no worries. You'll have access to the training plan, so you can still work out on your own time.
In addition, to these group workouts, there will be workouts to do on your own time, such as strength, stretching, pool laps, or a bike ride.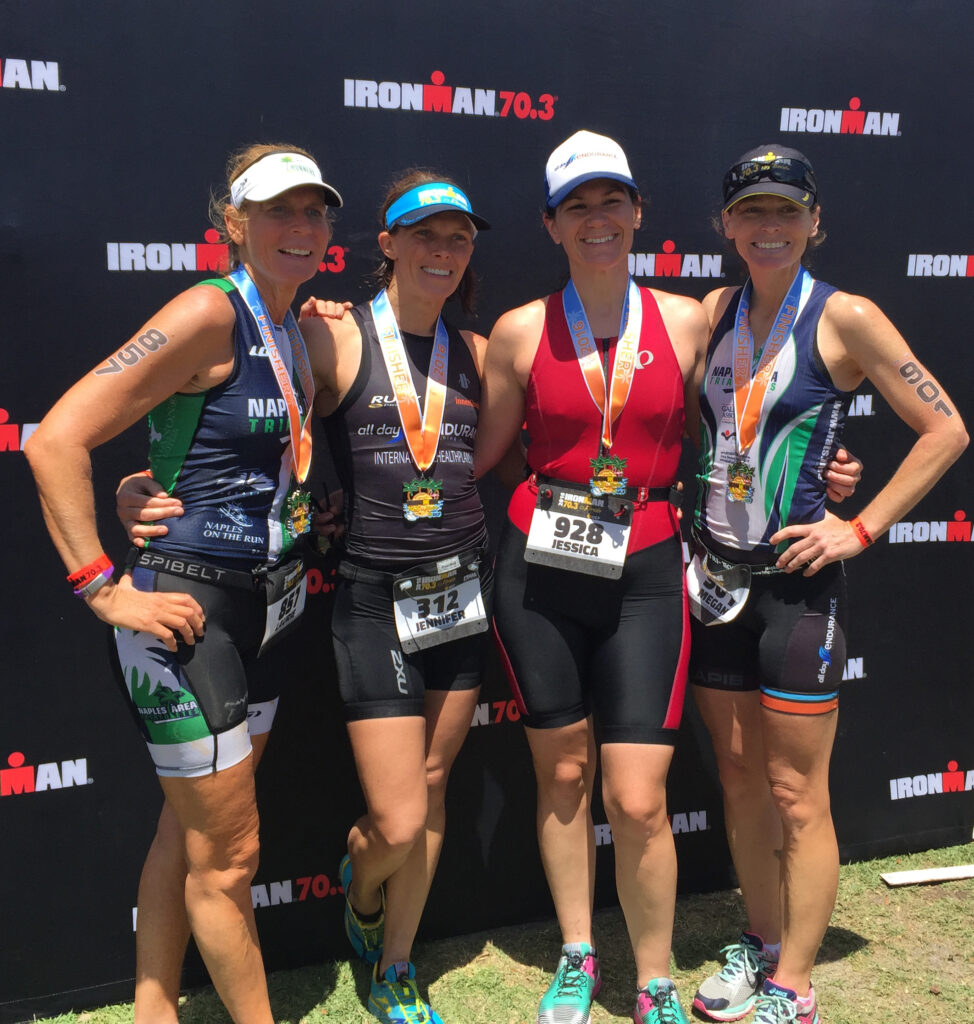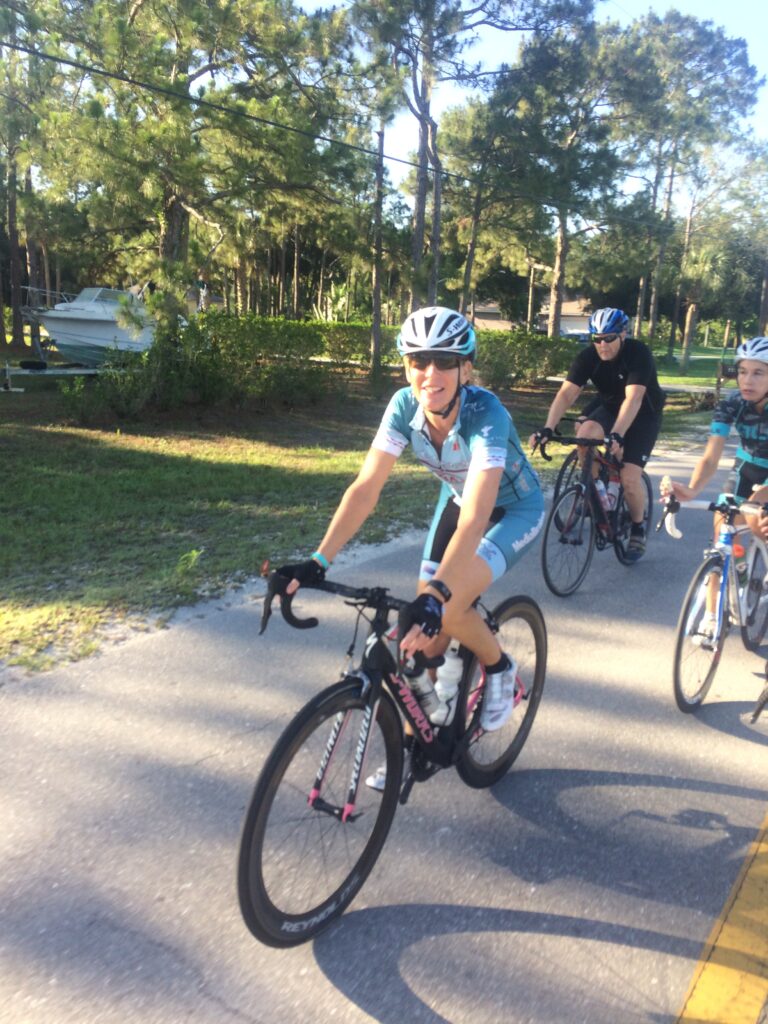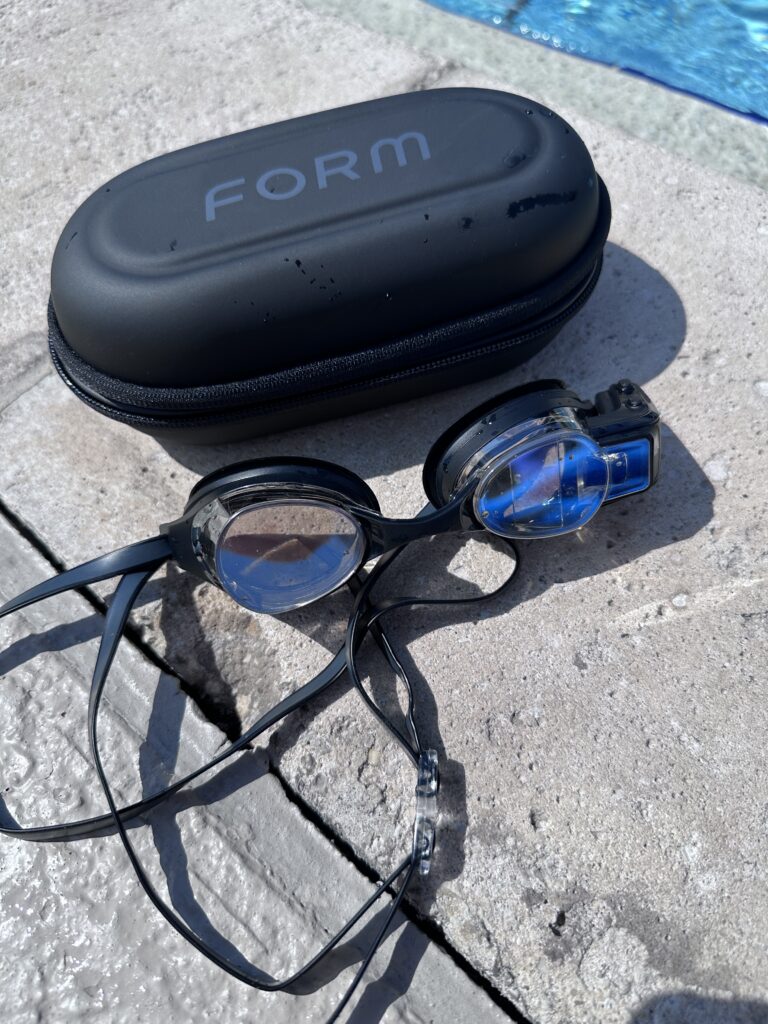 What equipment and gear will I need for the program?
You'll need a few things
For running, you'll need a good pair of running shoes.
For biking, you'll need a road or tri bike, a helmet, a water bottle, and padded shorts – your booty will thank you 😅. In addition, you'll need a spare tube, bike levers, and a pump if you get a flat.
You'll need a wetsuit, goggles, and a swim cap for swimming.
Smartwatch & heart rate monitor
Optional items – cycling gloves, cycling shoes/clips, chamois cream, and athletic sunglasses.
You don't need to purchase these all at once, and we're happy to give you advice on what to buy. We also have a bunch of member-only discounts from our sponsors to help you save a bit.
What should my goal be? Just finishing or something more?
If you're a little competitive and want to go for a specific time or even a podium finish, we'll definitely support you!
That being said, finishing a half-ironman is a huge accomplishment in itself! And for most, this is an excellent goal.
The most important thing is to set a goal that feels right for you and that you're excited about. We're happy to help you figure out what's right for you.
I'm not sure if I'm ready for an Ironman distance triathlon.
The program is designed to help you build up your skills and endurance gradually, so you can feel confident and prepared on race day.
If you're not sure a half-ironman distance triathlon is right for you, send us an email, and we can help you determine if it's a good fit.
Have more questions?
You can email us, and we'll get back to you within a day or two.