How to start training for your first triathlon race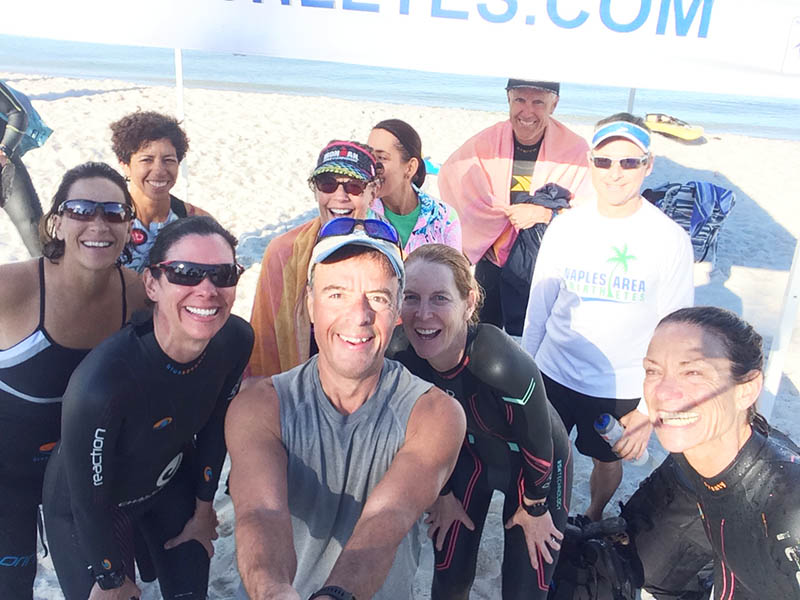 Are you looking to participate in your first triathlon? Maybe you have done a few triathlon races and are looking for a little more guidance and training.
Group training can be a great way to train with other people in a safe, friendly environment. You will meet and train with others with the same goals. This can help get you to the start line more confidently; plus, you will see friendly faces at your race. This can help those pre-race jitters.
TriDot offers all our triathlon club members a free two-week trial on its coaching platform. The trial is a great way to see if a more structured approach to your fitness is something that would benefit you as an athlete. After your two-week trial, programs start at around $15 a month.
Check out TriDot Triathlon Coaching Now
What is TriDot?
TriDot is a platform that provides Optimized Triathlon Training® for triathletes. Its patent-pending technology uses each athlete's biometrics and training data, big data, and artificial intelligence to design and optimize training—with or without a coach.
TriDot uses big data and artificial intelligence to "optimize" your training delivering 3x more training benefits than other training options in up to 25% less training time and with significantly lower injury risk.
TriDot is a performance science division of Predictive Fitness. TriDot leverages its proprietary, patent-pending Sight™ technology based on ongoing research.
Another cool feature of TriDot Triathlon Coaching is its affiliation with RaceX.
With RaceX, you get the following:
Optimal Pacing for Your Fastest Possible Race Times
Precise Race Time (Split) Predictions
Exportable Bike Power Plan for Race Day
Race-Specific Race Rehearsals
Hydration & Nutrition Planning Tools
Bike Equipment/Setup Impact Analysis
Virtual Race Optimization
Check out the TriDot Triathlon Training Platform Now
Check out NATS group training sessions too.
If you are looking for one on one coaching, check out Train.Love.Triathlon
Please contact us for more information, including our new mentor program: