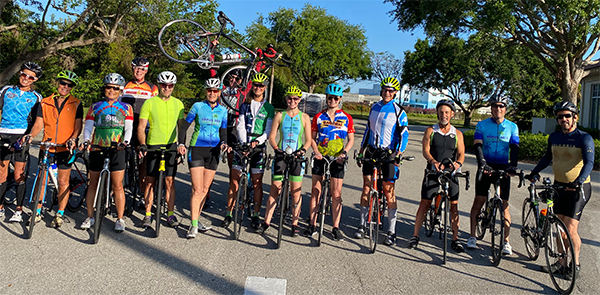 Let's ride together!
Sunday, October 1, 2023 – 7:30- 9:30 am
Join Naples Area Triathletes for a group bike ride and run on Marco Island. This workout is designed for all levels; you will work out at your own pace and feel part of a group.
We will meet in the Publix parking lot and proceed to the Goodland Bridge as a group. Once at the bridge, we will ride over the bridge several times at your own pace. We will then regroup and ride to Key Marco. Once in Key Marco, you will ride loops in the neighborhood at your own pace, and when it's time to return to Publix, we will regroup and ride together.
Once back at the parking lot, we will have an optional 3-5K run.
You must bring your bike, running gear, water, and any nutrition you need for this workout. Plan on a 2-hour workout.
This workout is free to NATS members. There is a $25 drop-in fee for non-members.
There is a $5 entry fee for Key Marco. Please bring cash. We will pay as a group to enter.
Please arrive early, as we will leave the parking lot at 7:30 am.
Publix is located at 175 S Barfield Dr, Marco Island, FL 34145